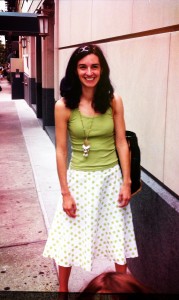 Clippings:
Published in the NY Times Motherlode:  I Want More Children; He Doesn't
Personal blog post earned the distinction of "Freshly Pressed" by WordPress.com. This is an honor granted to nineteen essays out of over one million posts published per day: The Games We Play
Syndicated at iVillage: having a new motherhood identity crisis.
DailyWorth features:
Things I Wish I Knew Before I Became A Working Mom
Why Women Are Leaving The Workplace In Record Numbers
You're Probably Teaching Your Kids Mandarin, But Are You Teaching Them About Money? Here are nine toys that can help.
Mommyish features:
Seven Non-Negotiable Truths In The Working Moms Vs. Stay At Home Moms Wars
Stay-At-Home Dads Are A Lean-In Woman's Dream, But They Won't Help Work-Life Balance
When Will I Find My Comfort Zone As A Mother?
I Was Pro-Life Until I Got Pregnant
A Woman's Choice Should Be A Man's Choice Too?
Moonfrye features:
SkinnyMom feature:
Click on the links for my complete byline:
DailyWorth – Good advice for everything a woman needs to manage, build and harness her financial power.
Mommyish – A day-to-day look at the world of 'parenting imperfect' where I offer more hard-core truths, opinions, and parenting rants.
Moonfrye – From Punky Brewster to Happy Chaos, Soleil is always fun and relatable while I wax nostalgic and sappy about my rapidly growing babes.
SkinnyMom – Where Moms Get the "Skinny" on Fitness, Food, Family and Fashion. I offer practical parenting tips, advice and activities as Taskmaster Mom.
You can also watch me in this sampling of Huffington Post Live segments:
Banned Words: are there words you don't want your preschoolers to know?
Nice Gun Kid: should toy guns be part of Halloween costumes?
Happy (half) Hour: a recap of the week's biggest news stories.